Take time to be
Mighty Fine
..with a shop in Camden market, London in 2014

Handmaking our treats every day 24/7, 365 days of the year!
The shop was great fun, cool music, great customers and experimental treats, it gave us the spring board to spread the Mighty fine word and sell our treats into places all over the world.
Fast forward to today, and we still make all our treats in exactly the same way as we did back then, small batches, full of flavour, craft and the best ingredients. The only difference is we now make in our dedicated UK production facility in Harrogate, North Yorkshire, staffed by our amazingly fine team.
We really are Mighty Fine!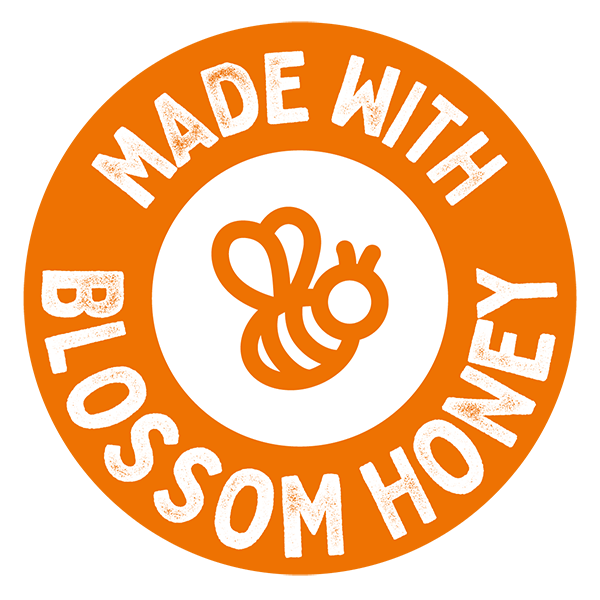 Our honeycomb contains real blossom honey in every bite, which creates a unique, luxurious taste. We love the bees that provide the honey and so we work with a variety of wildlife charities to support them and their habitats! Check out more on our socials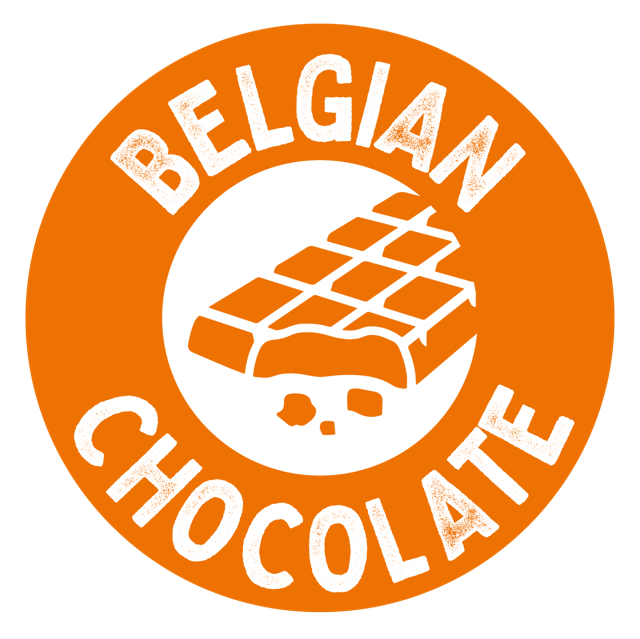 We proudly use Fairtrade Belgian Chocolate to smother our honeycomb & almonds. By using Fairtrade chocolate, we are supporting the sustainable development of small producers and organisations in developing countries.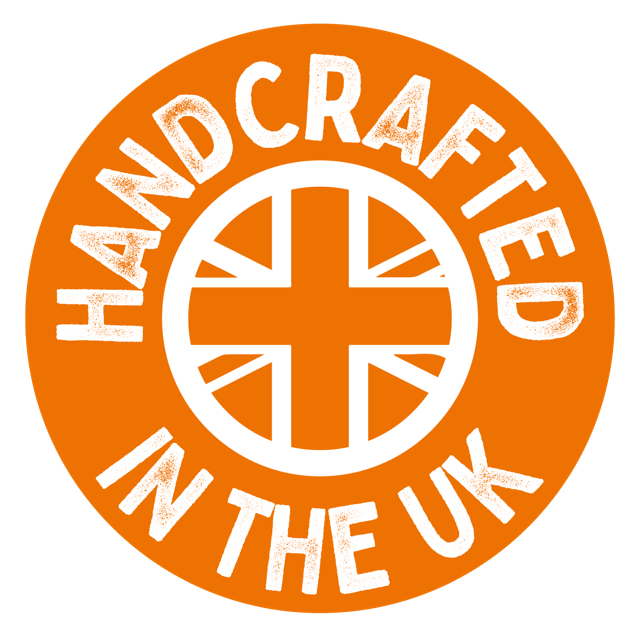 Our products are handmade with care and attention. Each batch is injected with love for that mightily delicious moment.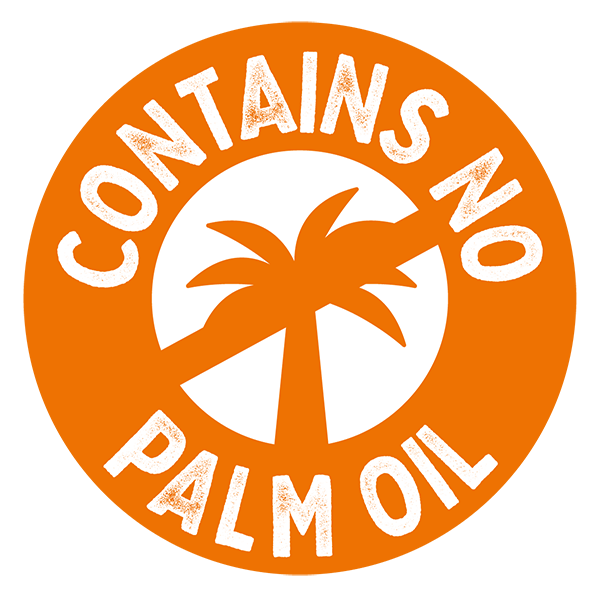 Quality is important to us at Mighty Fine and so we only use natural ingredients and no junk like colourings, additives, GMO's or palm oil.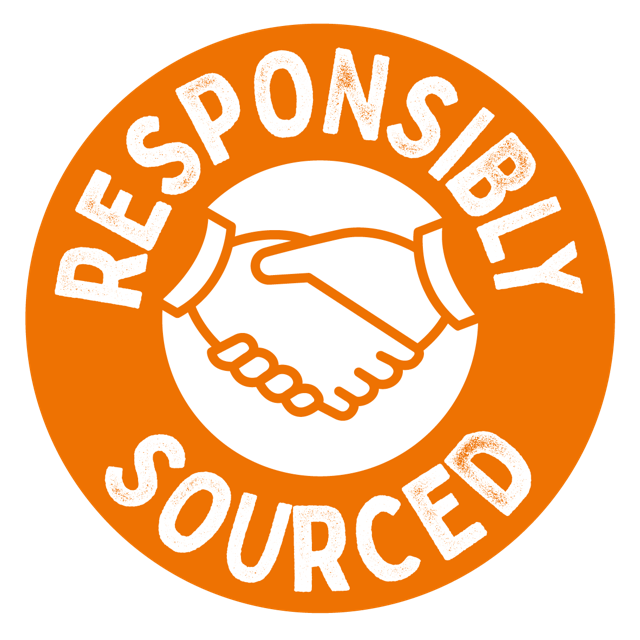 Our ingredients are responsibly sourced.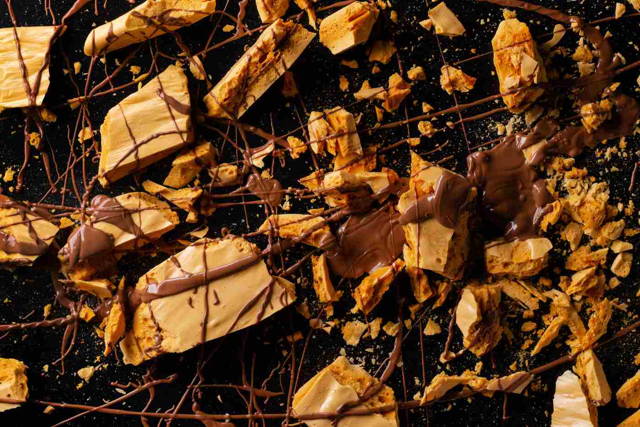 2022: Getting arty with our Honeycomb matrix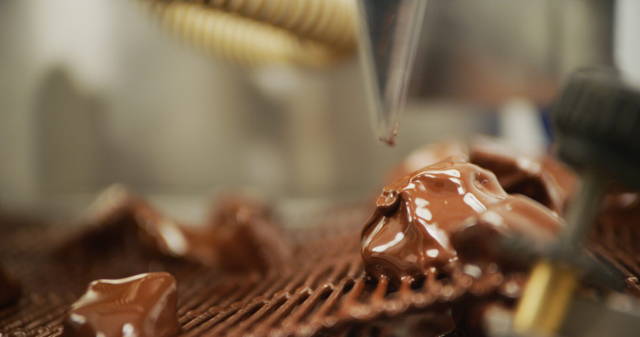 2021: Learning how to perfect our glorious chocolate coatings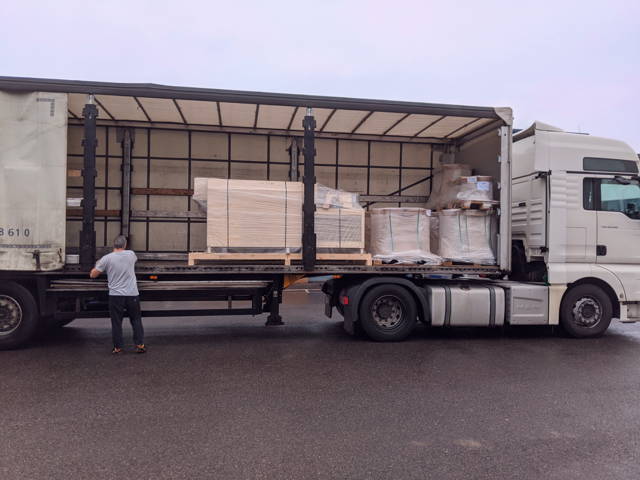 2021: Chocolate Enrober Delivery. Fareham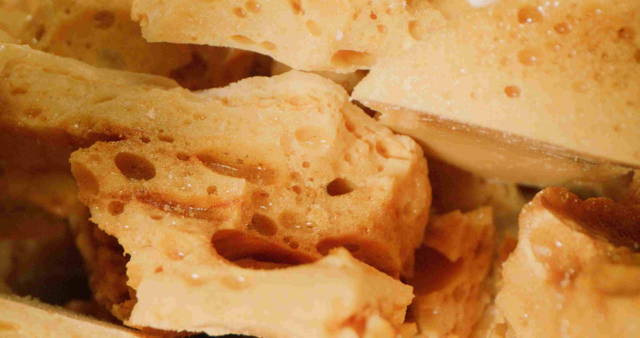 2020: Getting up close with our craft honeycomb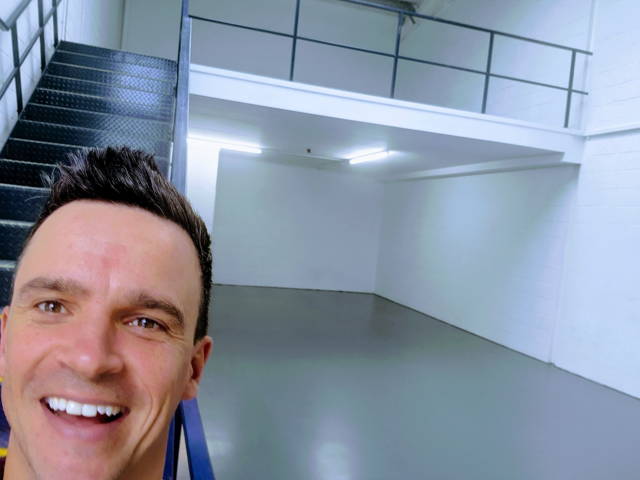 2019: Kit in the new Honeycomb Production Room, Fareham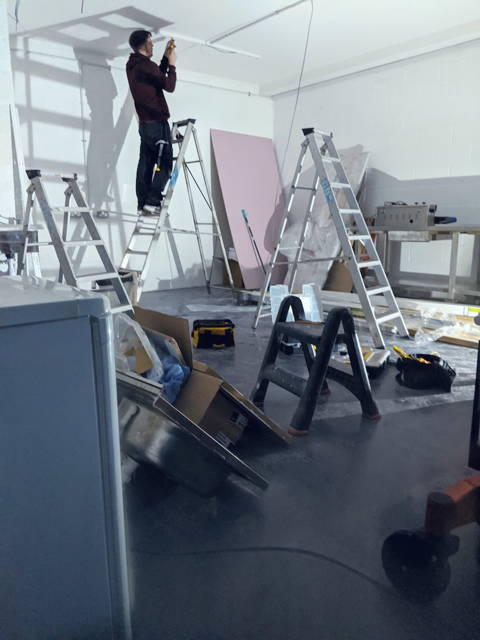 2019: Last minute electrics 11pm. Fareham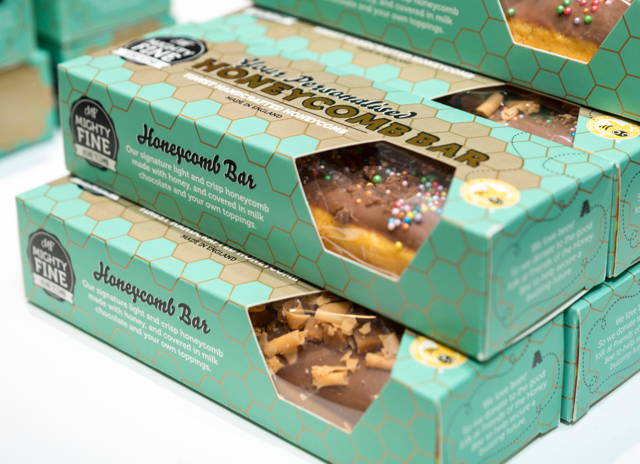 2018: Custom Honeycomb Bars. London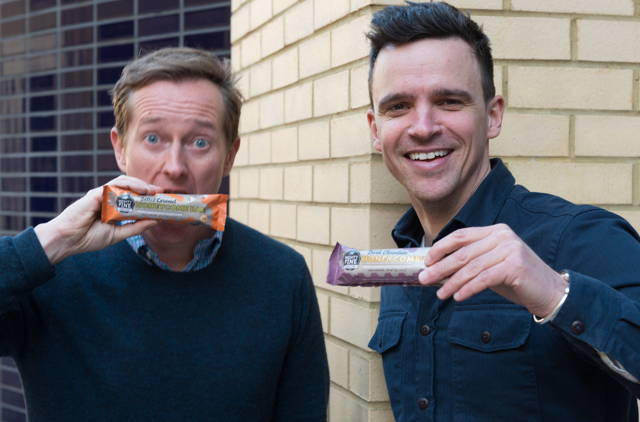 2017: Ross & Kit. Vauxhall, London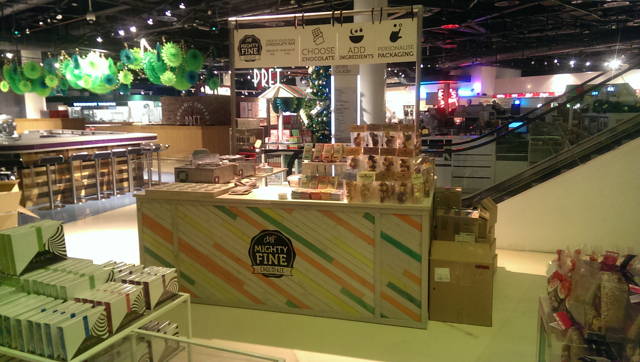 2017: Selfridge's Concession, 2 am. Bull Ring, Birmingham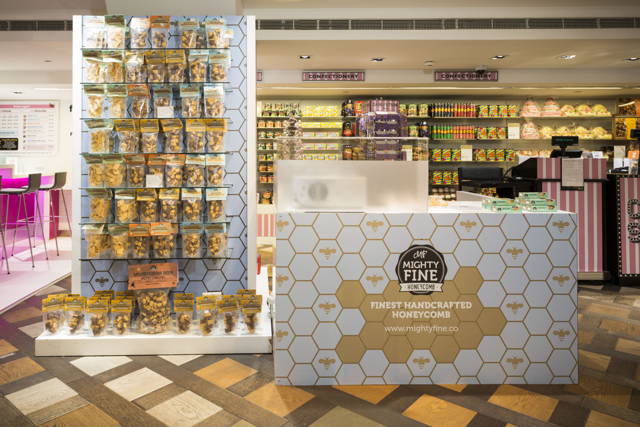 2016: Harrod's Concession - Custom Honeycomb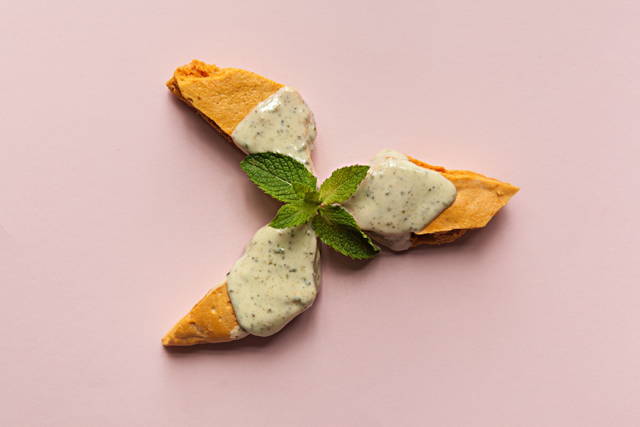 2015: Mojito Flavoured Honeycomb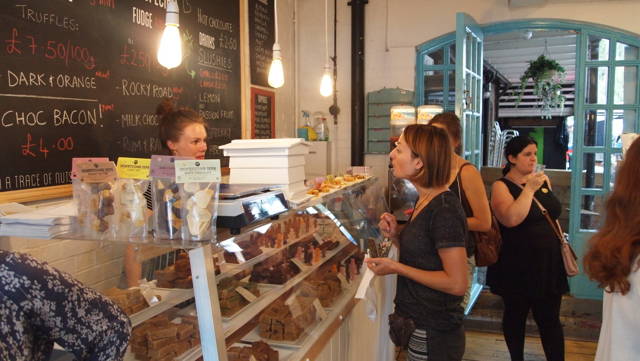 2015: Shop in full swing. Camden, London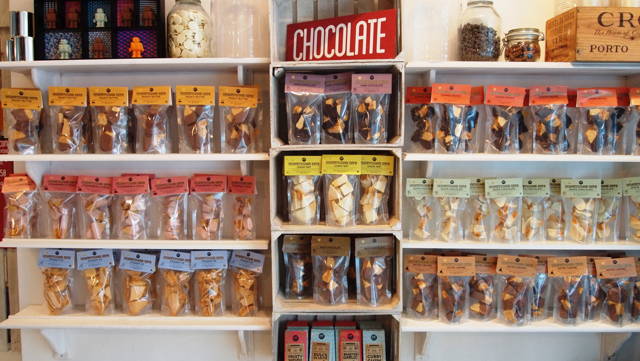 2014: Wall of Honeycomb Camden Shop, London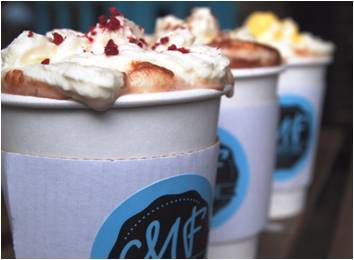 2014: 200 Flavours of Hot Chocolate Camden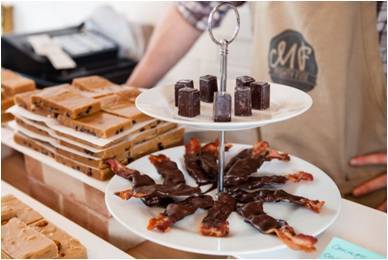 2014: Chocolate Bacon! Camden, London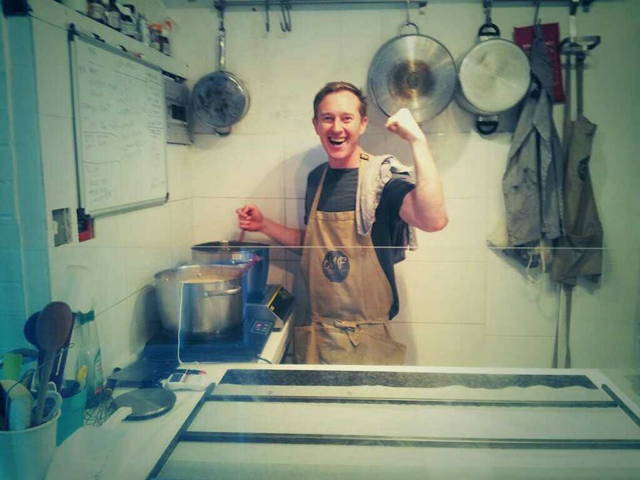 2014: Ross 'Two Pans' Newton. Camden London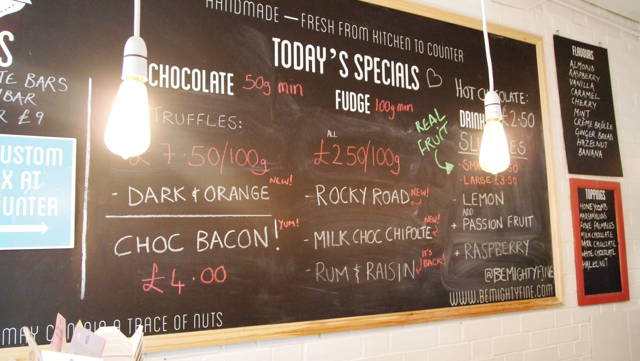 2014: Specials Board. Camden, London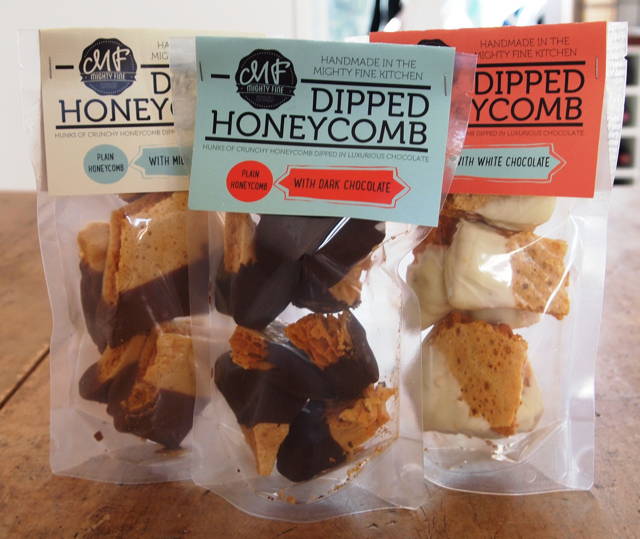 2013: Very first packs. Camden London
✕